In Remembrance – Dennis McKenzie
September 8, 1947 – July 5, 2019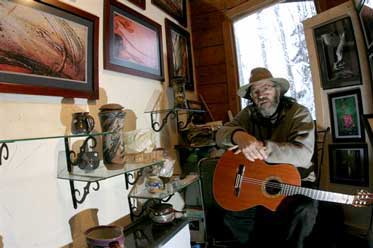 Dennis is my brother, founder of Birch Grove Studios, a master ceramic studio potter, teacher, photographer, musician and artist. He passed away unexpectedly in his sleep on July 5, 2019.
Dennis left behind his wife Vickie Cole, his son David McKenzie-Cole, David's wife Mara, 2 grandchildren Alia & Tyla, sister Valarie McKenzie, nephew Daven Cameron, grand nephew Dieszel Cameron, nephews: Amber, Aaron, & Austin & oldest sister Dianne McKenzie.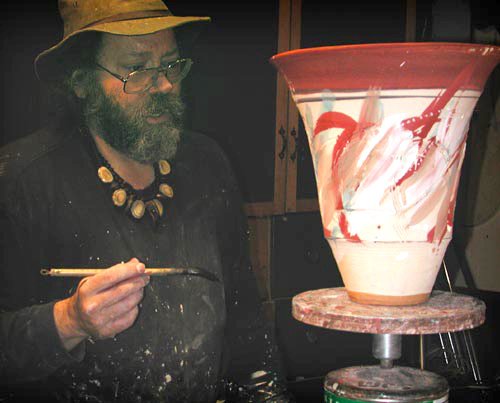 Dennis and his wife Vickie started Birch Grove Studios in 1976. The studio featured a variety of utilitarian pottery: dishes, bowls, mugs, urns, with some exquisite photography, jewelry and mixed media art as well. Dennis & Vickie taught pottery classes in their Wasilla studio, showing their work in galleries and at arts & craft fairs throughout Alaska. You can see his previous website that includes some of his pottery, photography & art. »
Birch Grove Studios current website is evolving as David & Mara have expanded the business.
Dennis was an accomplished photographer, with his haunting images hanging on walls of many of his clients and patrons homes. Many of his photographs were used in commercial marketing of client websites. During his earlier years, Dennis hosted a folk/celtic music radio show and was an accomplished musician, singing folk/celtic songs in local clubs.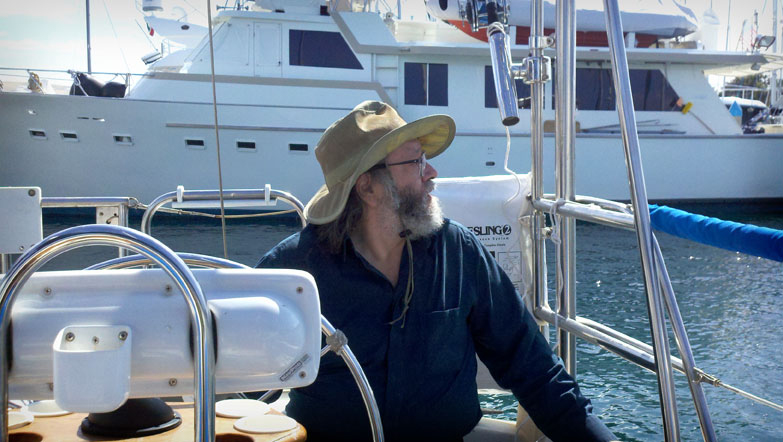 Dennis loved living in Alaska because of its wild nature. He was an avid sailor and sailed the waters of Alaska for over 20 years. Dennis, his wife and son took an extended cruising trip in their sailboat from Alaska to Mexico to Hawaii and back to Seward, in the years of 1989 to 1991. In the more recent past he & Vickie sailed around Prince William Sound during the summers, trying to capture its wonders and mystery on film.
---
Photo Galleries – Reflection on Dennis's Life
These images represent a small sampling of Dennis's work.
Many of his photos can be viewed at Photo.net »
---
Birch Grove Studios is a three generation, family owned and operated Alaskan studio, currently run by David and Mara who live in Big Lake with their two artist daughters, Alia and Tayla. Birch Grove Studios has embraced the social media revolution with the next generation of potters. They are in the early stages of rebranding Birch Grove Studios as it is evolving to reflect David, Mara and their 2 girls creativity. You can learn more about them at Patreon » and at Birch Grove Studios ».